One of these treatments is the "Bone Marrow Concentrate" Cells.
NorTex offers Regenerative Medicine therapy to treat a number of chronic pain conditions.
Bone Marrow Concentrate Injections in Texas
What are Bone marrow concentrate injections?
Using cells taken from a patient's bone marrow is becoming an extremely popular treatment due to the potential of these mesenchymal stem cells to differentiate into other types of cells such as bone and cartilage.
Bone Marrow is the liquid spongy-type tissue found in the hallow (interior) of bones. It is primarily a fatty tissue that houses stem cells which are responsible for the formation of other cells. These mesenchymal stem cells (MSC), also called marrow stromal cells, can differentiate (change) into a variety of cell types including osteoblasts (bone cells), chondrocytes (cartilage cells), myocytes (muscle cells), adipocytes (fat), fibroblasts (ligament and tendon) and others type of cells when reintroduced into the body by injection.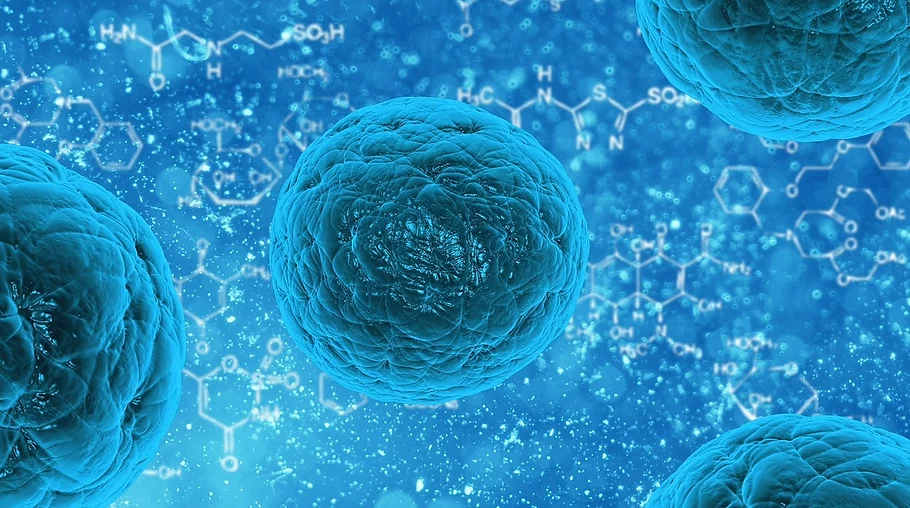 What are Bone marrow concentrate injections?
One study conducted in Japan shows the ability of mesenchymal stem cells to travel to the injury site and regenerate cartilage when directly injected into the knee joint. This study was done in rats with injured multiple knee injuries – anterior cruciate ligaments (ACL), meniscus tears and damaged femoral condyle cartilage (cartilage that cushions the knee).
In these rats, bone marrow was extracted from the tibia and injected into the knee joint. In all eight rats, the stem cells moved into the injured ACL tissue and in six of the eight rats the stem cells moved into the injured meniscus.
The stem cells showed proliferation for up to 35 days. In other words the stem cells were changing and repairing/growing cartilage and tissue in these injured areas. The results showed repaired tissue in the injured knee joints. The researchers concluded that when a large number of mesenchymal stem cells are injected into a multiple injury knee joint they can move to the specific areas of injury and regenerate cartilage.
Regenerative therapeutic strategies for joint diseases usually employ either enriched concentrates of bone marrow-derived stem cells, chondrogenic preparations such as platelet-rich plasma, or irritant solutions such as hyperosmotic dextrose.
In once case series, cost-effective regenerative treatment using direct injection of unfractionated whole bone marrow (WBM) into osteoarthritic joints in combination with hyperosmotic dextrose has been described. Seven patients with hip, knee or ankle osteoarthritis (OA) received two to seven treatments over a period of two to twelve months. Patient-reported assessments were collected in interviews and by questionnaire. All patients reported improvements with respect to pain, as well as gains in functionality and quality of life. Three patients, including two whose progress under other therapy had plateaued or reversed, achieved complete or near-complete symptomatic relief, and two additional patients achieved resumption of vigorous exercise.
In another study, single injection of cells into degenerative discs reduced low back pain for at least 12 months according to results of a 100-patient, phase II, international clinical trial that included researchers at the Emory Orthopaedics & Spine Center at Emory University.
The trial used injections of bone marrow cells called mesenchymal precursor cells (MPCs) to reduce pain. On average researchers found a pain reduction greater than 50 percent at 12 months. Additionally, there was less need for pain medication, improvement in function, and less need for further surgical and non-surgical spine interventions. These results were found in patients with moderate to severe discogenic low back pain.
In research appearing in 2015: The injection of growth factors and mesenchymal stem cells (MSC have been shown to be promising biological therapies for degenerative disc disease, that significantly reduces lumbar pain.
Pettine KA, Murphy MB, Suzuki RK, Sand TT. Percutaneous injection of autologous bone marrow concentrate cells significantly reduces lumbar discogenic pain through 12 months. Stem Cells. 2015 Jan;33(1):146-56. doi: 10.1002/stem.1845.