Dr. Oliver Ghalambor Profile
Dr. Oliver Ghalambor: Pain Medicine Doctor in Texas
MD, DABA, FIPP, DABIPP, DABPM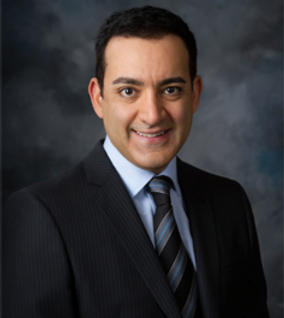 Finally, Dr. Ghalambor is board certified by the American Board of Pain Management.
Dr. Ghalambor received his training in internal medicine in the hospitals affiliated with Montpellier II university in Montpellier, France. After a year training in the preliminary internal medicine in Harbor Hospital, affiliated with Johns Hopkins medical school in Baltimore, MD he received his training in anesthesiology at John H. Stroger Hospital in Chicago, Illinois. He is also a trained acupuncturist from Harvard Medical School and a member of the American Society of Interventional Pain Management (ASIPP) and the Spine Intervention Society (SIS).
Dr. Ghalambor believes in comprehensive, multidisciplinary pain management. He believes that best results are achieved after a balanced, individualized combination of medical therapy, interventions, physical therapy and if needed, alternative medicine such as Acupuncture.
These beliefs and goals led Dr. Ghalambor to start NorTex Spine & Joint Institute with the first office being in Plano, Texas.