Foot and Ankle Doctor Plano McKinney Allen Frisco Dallas Tx.
Foot And Ankle Pain Doctor
Foot and ankle pain can cause endless misery and hamper your daily activities. Our skilled team of medical experts offers a wide range of treatments to help you find relief from your foot pain. However, you must understand the reasons behind the pain and diagnose the underlying conditions before proceeding with treatment.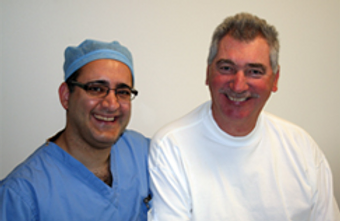 What Causes Foot and Ankle Pain?
Your feet are exposed to a lot of pressure daily. From standing up to running or waiting in a queue, your feet work harder than any other part of the body.
That is why it is common for your feet, toes, and ankles to get injured with such heavy utilization. Multiple conditions are the underlying causes of foot pain, and the most common ones are mentioned below.
Hammertoe
Ankle sprain
Flat feet
Bunions
Corns and calluses
Achilles' tendon injuries
Foot fractures
Arthritis.
Arthritis – A Common Condition That Causes Foot Pain
Arthritis leads to pain and inflammation in one or more joints inside the human body. There are around 100 types of arthritis for the unversed, most of which affect your feet and ankles.
Arthritis mostly develops at the base of the big toe, the metatarsophalangeal (MTP) joint. It is also called the stiff big toe and often causes a bump resembling a callus on top of your foot. The MTP joint bends further when you move, making walking very painful.
How To Diagnose Foot Pain?
We offer advanced lab services to evaluate your foot pain and other underlying conditions. The diagnosis begins with performing a comprehensive physical examination and reviewing the medical history.
We may also take diagnostic imaging tests that include the following.
MRI
CT
Bone Scan
Traditional X-Ray
Ultrasound
Fluoroscopy
Blood Work
EMG and Nerve Condition Studies.
What are the Treatment Options for Foot Pain?
Our experts recommend the best treatment course for your foot pain after diagnosis and ensure that you heal soon.
Foot pain treatment depends on unique patient requirements and may include the following.
Wear shoes that fit you properly.
Take nonsteroidal anti-inflammatory medicines.

Wear an ankle boot or orthotic insole.
You may also choose additional orthopedic treatment options, including custom orthotics, sprain treatment, and other conservative treatments. Our team of medical experts may also recommend surgery if your conditions are severe or do not improve with conservative treatment options.
The Best Foot and Ankle Specialists for Your Personalized Care
We are a team of expert orthopedic foot and ankle specialists who provide you with multiple treatment options, including imaging, medication, orthotics, physical therapy, surgery, etc.
Here is a walkthrough of the treatments you can undergo to relieve foot pain.
Specialty Training
We have a team of board-certified professional surgeons who underwent fellowship training earlier to understand the know-how related to foot and ankle disorders. Our experienced surgeons use the best methods to evaluate and treat your foot or ankle pain.
Personalized Treatment
Our foot and ankle specialists understand that every individual is different and present a treatment plan best suits a particular patient's requirement. A few foot or ankle disorders require conservative treatment, while a few others may require surgery. Our medical experts do their best to help you return to your physical activities without pain.
Comprehensive Care
Our medical staff includes experienced orthopedic surgeons, physicians, health professionals, rheumatologists, and endocrinologists to optimize comprehensive care for patients with foot or ankle disorders. Our experts are trained in advanced techniques like minimally invasive surgeries to ensure the patient does not face any trouble during the treatment.
So, visit us now and get the best treatment options from our professional medical experts for your foot and ankle disorders.