Spinal Cord Stimulator Implant (Trial Procedure)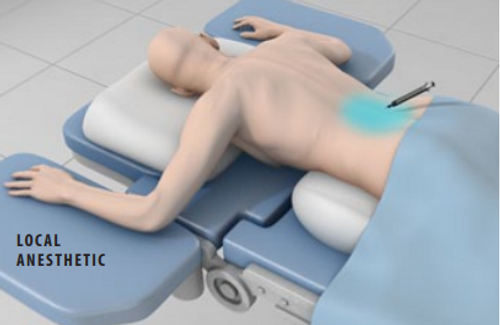 Spinal cord stimulation (also called SCS) uses electrical impulses to relieve chronic pain of the back, arms, and legs. It is believed that electrical pulses prevent pain signals from being received by the brain. SCS candidates include people who suffer from neuropathic pain and for whom conservative treatments have failed.
The injection site is anesthetized. One or more insulated wire leads are inserted through an epidural needle or through a small incision into the space surrounding the spinal cord, called the epidural space.
Electrodes at the end of the lead produce electrical pulses that stimulate the nerves, blocking pain signals. The patient gives feedback to help the physician determine where to place the stimulators to best block the patient's pain. The leads are connected to an external trial stimulator, which will be used for approximately one week to determine if SCS will help the patient.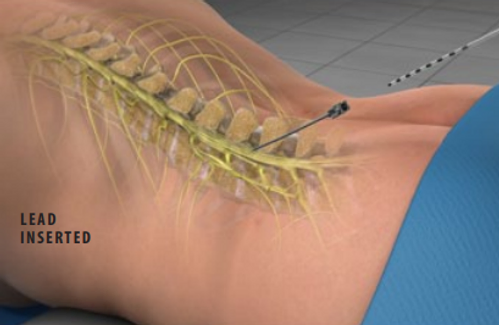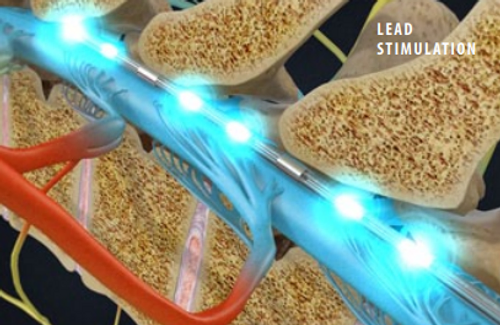 If the patient and physician determine that the amount of pain relief is acceptable, the system may be permanently implanted. At the end of the trial implantation, the leads are removed.
"Looks like we forgot to add the Headaches to our Institute!"
We are proud to offer cutting-edge, up to date non-surgical treatments for a variety of spine and joint-related problems, as well as Migraine Headaches offered by Dr. Ghalambor, Harvard Trained, Fellowship Trained, and Board Certified Specialist. 
We offer consultations and treatments in our affiliated clinics in Plano, McKinney, Frisco, Lewisville, Wylie, Celina, Garland, Allen, Addison, and Dallas in Texas. 
Want to talk more about your Headaches? Schedule a Headache-Free Consultation with us!
Call today at 972-872-8408