Hip Pain Doctor Plano McKinney Allen Frisco Dallas Tx.
Experienced Hip Pain Doctor Near Me (Allen, Plano, Mckinney, Frisco, Dallas TX)
Hip pain is a major problem among individuals today, especially elderly citizens. Several disorders may result in hip pain, including hip dysplasia, Femoroacetabular Impingement (FAI), labral tears, fractures, joint damage, or osteoarthritis.
Our board-certified medical experts evaluate and treat hip pain in patients of all ages. We help you overcome the pain and restore your body function by providing personalized care.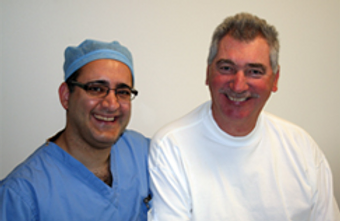 What are the Symptoms of Hip Pain?
The symptoms of hip pain depend upon its source, and the most common ones are discussed below.
Dull ache on the hips.
A feeling of intense burning or throbbing in the hip area.
A grinding sensation on the hips.
Severe pain that makes you limp.
One leg feels shorter than the other.
Popping or cracking noise when you move your hip.
Hip pain as soon as you start moving it.
What Are the Conditions That Cause Hip Pain?
Hip pain or disorders can affect the quality of life and limit your mobility. The disorders range from intermittent and continuous to mild and severe ones.
Here is a list of conditions that cause hip pain in individuals.
Abductor muscle tear
Avascular Necrosis (AVN)
Acetabular dysplasia
Cartilage injury
Degenerative joint disease
Hip dysplasia
Femoroacetabular Impingement (FAI)
Hip fracture
Hip impingement
Legg-Calve-Perthes disease
Previous fractures that did not heal completely
Malrotation
Osteoporosis
Osteonecrosis
Snapping hip syndrome
Tendinitis
Slipped Capital Femoral Epiphysis (SCFE).
How To Diagnose Hip Pain?
Our medical team uses multiple techniques and technologies to diagnose hip pain and its underlying source. The process begins with a physical exam and a discussion of the symptoms and medical history. The doctor may also ask you to do a few exercises to demonstrate motion problems.
Hip pain diagnosis depends on a patient's history and symptoms and includes the following.
Arthrograms
Arthroscopy
Computed Tomography (CT)
Gait analysis
Nerve-root blocks
Magnetic Resonance Imaging (MRI)
3D imaging
X-rays
What Are the Treatment Options for Hip Pain?
Hip pain treatment depends on a patient's condition, symptoms, and recovery goals. Medical experts often begin treatment with conservative therapies, such as physical medicine and rehabilitation. However, we may recommend surgery if the patient's hip pain persists even after treatment.
We have a team of specialized orthopedic surgeons who perform multiple procedures to treat hip disorders in patients who do not respond well to conservative therapies.
The hip surgeries include traditionally open and minimally invasive procedures that include the following.
Arthroscopy
Anterior total hip replacement
Arthrodesis
Cartilage transplant
Bone grafting
Core decompression
Femoral Osteotomy (FO)
Hip resurfacing
Hip scope
Hip reconstruction and replacement
Injections
Osteotomy
Resection
Revision joint surgery
Periacetabular Osteotomy (PAO)
Synovectomy
Stem cells.
Our team of physicians, occupational and physical therapists, and nurses provide comprehensive care to patients after surgery to help them regain their quality of life.
Medical experts may also recommend procedures like partial or complete hip joint replacements to correct the underlying cause of the pain in a few patients.
Personalized Care for Hip Pain
Our team of medical experts works closely with every individual to determine the most effective treatment course depending on their medical history, diagnosis, and preferences. We ensure to provide top-quality treatment for hip pain and achieve the best outcome within a stipulated timeline.
You can consult with our skilled orthopedic surgeons for evidence-based procedures to treat hip pain if the conservative, non-surgical therapies fail to heal it completely.
Final Words
Hip pain is common among men and women of all ages in present times. Fortunately, our team of medical experts is available around the clock to help you overcome the pain and restore your body functionalities as soon as possible.