Coccydynia (Tail Bone Pain)
Coccydynia Specialist Doctor Plano, McKinney, Allen Tx
Coccydynia (Tailbone Pain) Causes, Symptoms, Treatment - Texas
Overview
This condition is an inflammation of the tip of the tailbone, called the coccyx. It causes pain and tenderness between the buttocks.
Coccydynia can be caused by sitting for extended periods, childbirth, or an injury such as a fall. In many cases it develops spontaneously – the cause is unknown.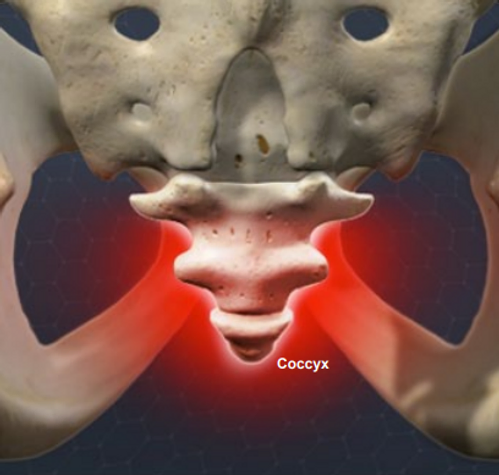 NorTex Spine & Joint Institute
Is proud to be the leader of non-surgical treatments for a variety of spine-related problems offered by Dr. Ghalambor, Harvard Trained, Fellowship Trained, and Board Certified Specialist.
We offer consultations and treatments in our affiliated clinics in Plano, McKinney, Frisco, Lewisville, Wylie, Celina, Garland, Allen, Addison, and Dallas in Texas.
Want to talk more about your Back Pain, Neck Pain, or other Spine related problems?
Call us today at 972-872-8408
Symptoms can include sensitivity or an aching sensation around the tailbone that is made worse by sitting, shooting pain in the legs, pain during bowel movements and pain during sexual intercourse.
Treatment can include a padded seat cushion, medications, nerve blocks, sacral nerve stimulation, or, in rare cases, surgery to shorten the coccyx.
Coccydynia Overview by Dr. Ghalambor